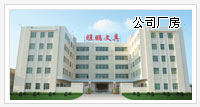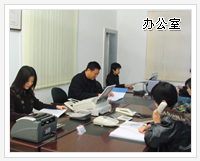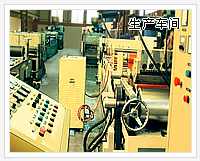 广东汕头市雅鹏文具实业有限公司( YAPENG Stationery CO.,LTD. ) 创建于一九九五年, 是一家集产品研发、生产、销售、加工及服务于一体的现代办公用品专业生产企业。 旗下"雅心"、"雅鹏"品牌深受广大消费者、经销商喜爱;产品畅销全国各地及东南亚各国。在业界具有一定的知名度与美誉度。
  一直以来,公司始终坚持以人为本的人才策略,秉承"精益求精,诚信共容"的经营发展理念,历经十多年的发展,现拥有标准厂房一万多平方米,并引进了韩国、香港先进的生产设备及一批高素质的专业管理人才。公司研发、制造高品质的现代办公用品系列;所有产品严格按照ISO9002质量管理体系标准,并进行了全面质量管理(TQXX)开发,确保每一个产品的高品质性,为经销商提供了持续发展的强有力的保障。
  面对今天,我们努力创造;展望未来,我们满怀自信,充满理想与激情;也时刻不忘危机、竞争与机遇。我们将不断完善自己硬件与软件,致力为广大客商提供最优质的产品与服务,并将这一理念视为我们企业发展的使命及经营宗旨。我们竭诚与社会各界同仁携手共进、共赢未来!
  Shantou YaPeng Stationery Co., LTD Established in 1995,YAPENG Stationery Company is a professional enterprise specializing in research and development, producing, sales, processing and service of office stationery. Its brand "YAXIN","YAPENG" has a good market not only in every field of consumers and dealers in china, but also in Southeast Asia. Its good quality gains it a good reputation in its business line.
  With a managing ideal of "non-stop innovating, serve our customers with honest", the company knows that staff with ability is very important to an enterprise. Approximately over 10 years of development, YAPENG now possesses of a standard workshop of 10000 square meters, advanced production equipment imported from Korea and HongKong, and a team of professional administrant. The company researches and manufactures modern office stationery seriesof high quality according to the ISO9002 management system, develops TQXX, to guarantee the production quality for our dealers.
  We work hard today so that we are full of confidence for our tomorrow. We are seeking every chance with our ardour and confidence. We perfect our software and hardware continually, do our best to offer the best quality production and service to our customers. And we will take this ideal to be our development mission and running aim.We hope to cooperate with you and create our beautiful future together.